Live climate conditions at the e.brx.io weather station in Sovereign Harbour, Eastbourne, East Sussex, UK.
Graphs of current and recent weather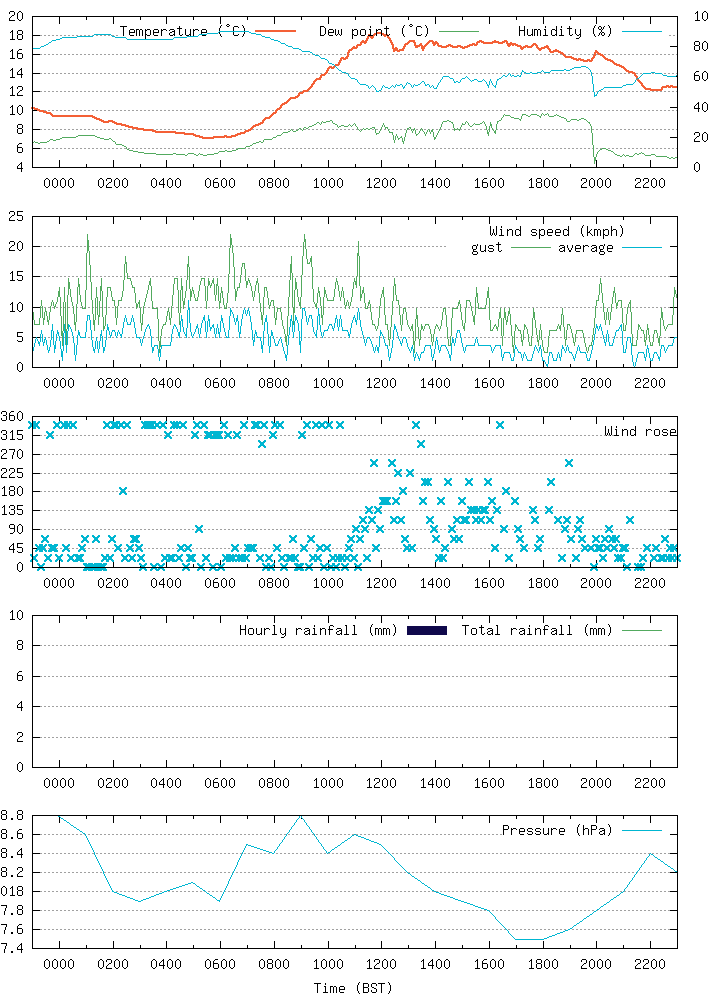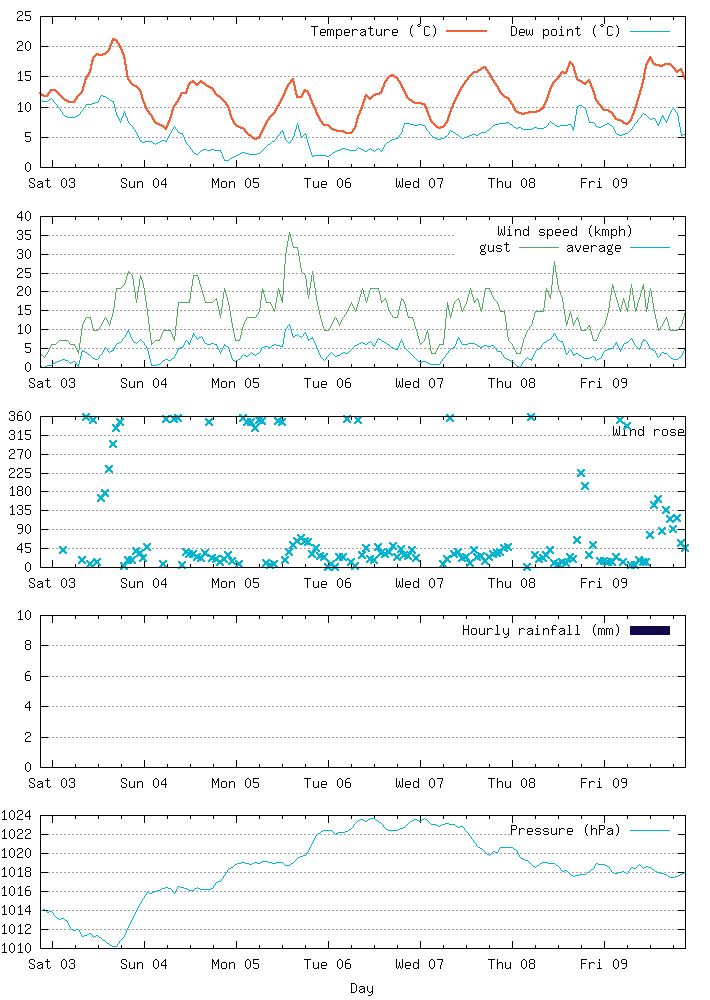 Forecasts: WindGuru, MetOffice (mob), Accuweather (mob), WeatherUnderground, BBC
Air quality ~~~ Tide times and flood alerts
Summaries
The last four weeks, and an overview of 2019 so far.
Historic graphs for 2018, 2017, 2016, 2015, 2014, 2013, 2012.
Tales of adventures in weather data collection.
Tables
[Coming soon]
Yesterday and today
Last week's weather
Historic montly totals