Here is a first, rough, stab at comparing weekly weather data with air quality measurements. Atmospheric pollution levels will clearly be very affected by the weather and so I would expect this kind of comparison to produce some real insights over time.
Of course, the clearest picture emerges when data are plotted on the same scale, but that will have to wait for a little longer.
Both sets of graphs are live, so they will cover the same time period unless something goes wrong.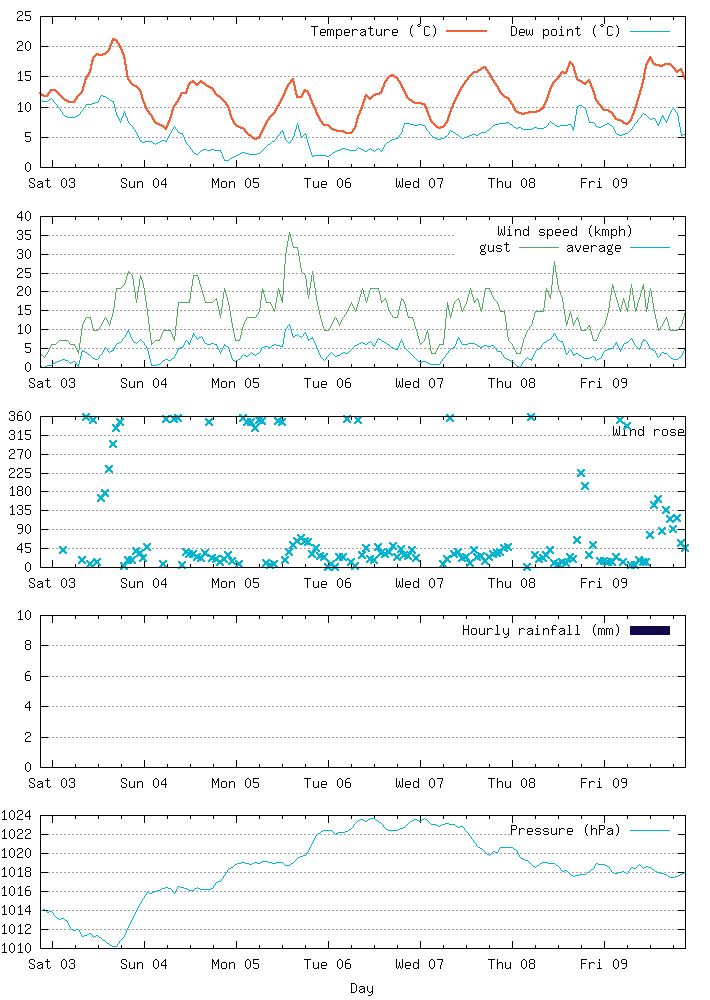 First observation is that at low concentrations (1-35µg/m3 in the 7 days commencing 14 August 2018) PM10 levels seem to increase with wind speed. PM2.5 levels increase too, but not quite so closely.
I'm not graphing the MQ135 readings yet, but the danger range of wind directions for pollution from the sewage works is when the wind is from the south-east quadrant, i.e. 90°-180° on the graph.